The be-all and end-all of your life here in Sweden. Having your own Swedish personal identity number or what they call here as personnummer is of the utmost importance when you decide to relocate here in Sweden especially if you'll be living here for one year and more. Once you have this, this will be your Swedish personal number forever. You need to be registered in the Swedish Population Register or the Skatteverket . Here's our experience on how to apply for Sweden personal number.
First and foremost, you need to check all the relevant information on their website. When you click the link above of Skatteverket, you will be directed to this: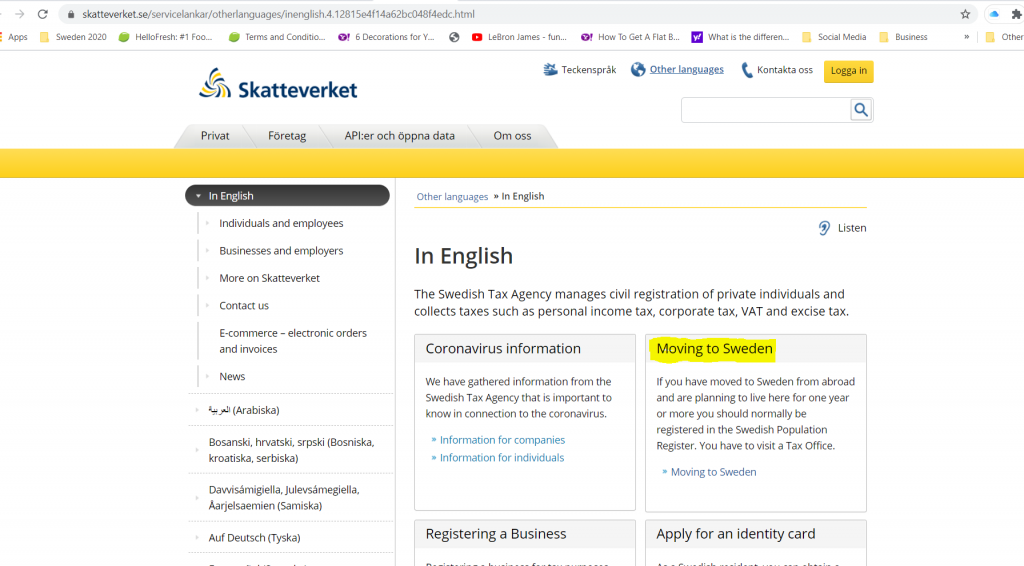 When you click on the link "Moving to Sweden", this is what will come up. You can also find the nearest service office in your location.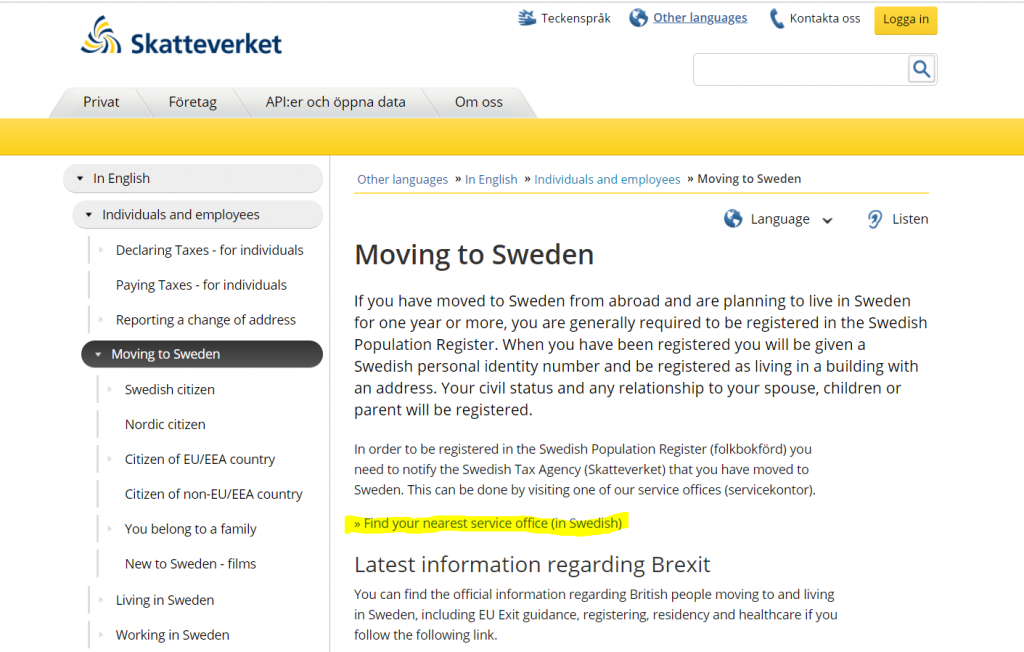 Also, try scrolling down first as I would suggest that you watch the video below as this will help you fill-out the online application form. Also please take note that the required documents to bring to the service office depend on your citizenship or if you move with or move in with a family member.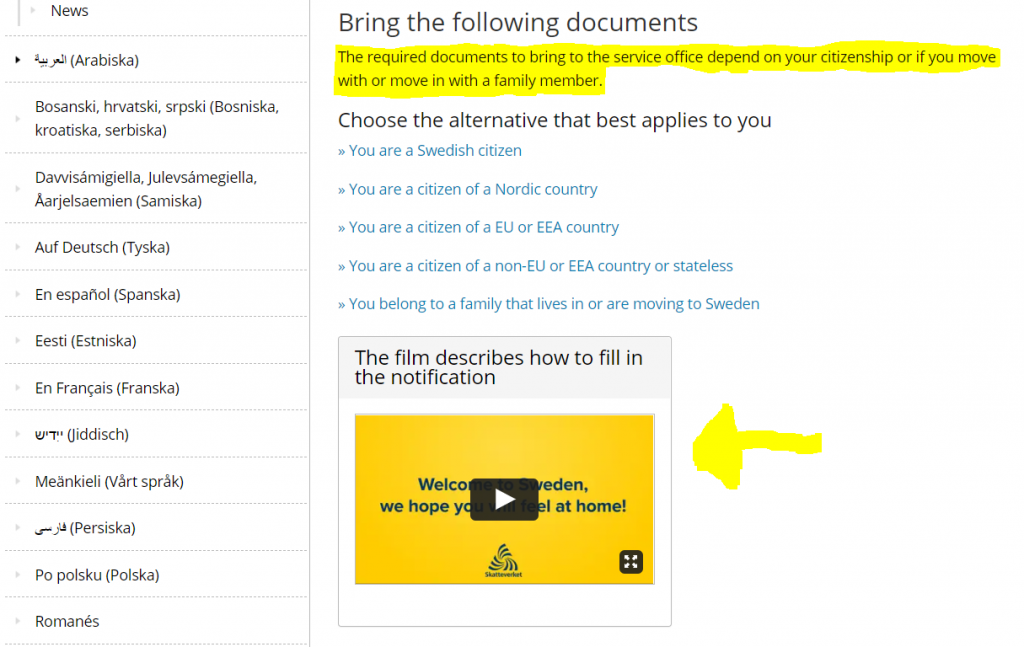 Once you're done watching the video, if you want to do the online form and print the application form itself, you can scroll up again and click on this button: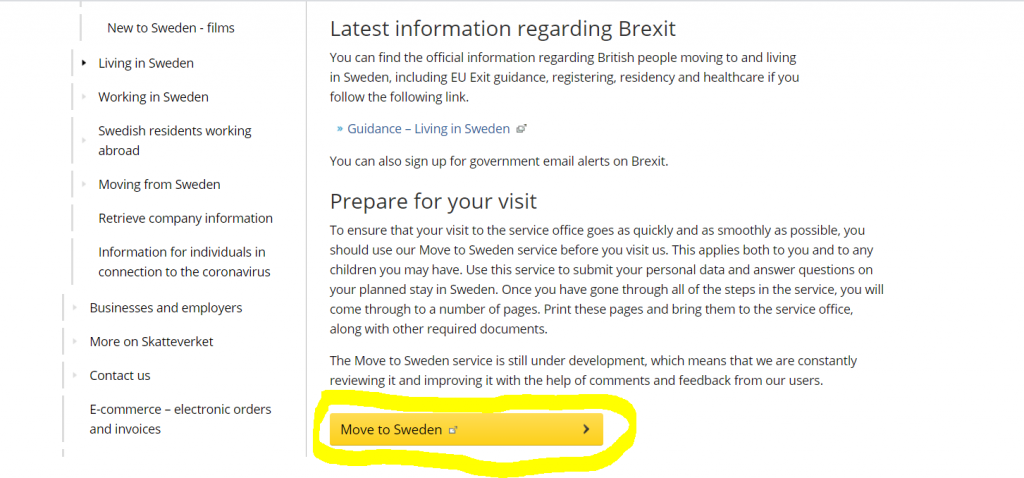 When you click on the button, you will be then directed to this page: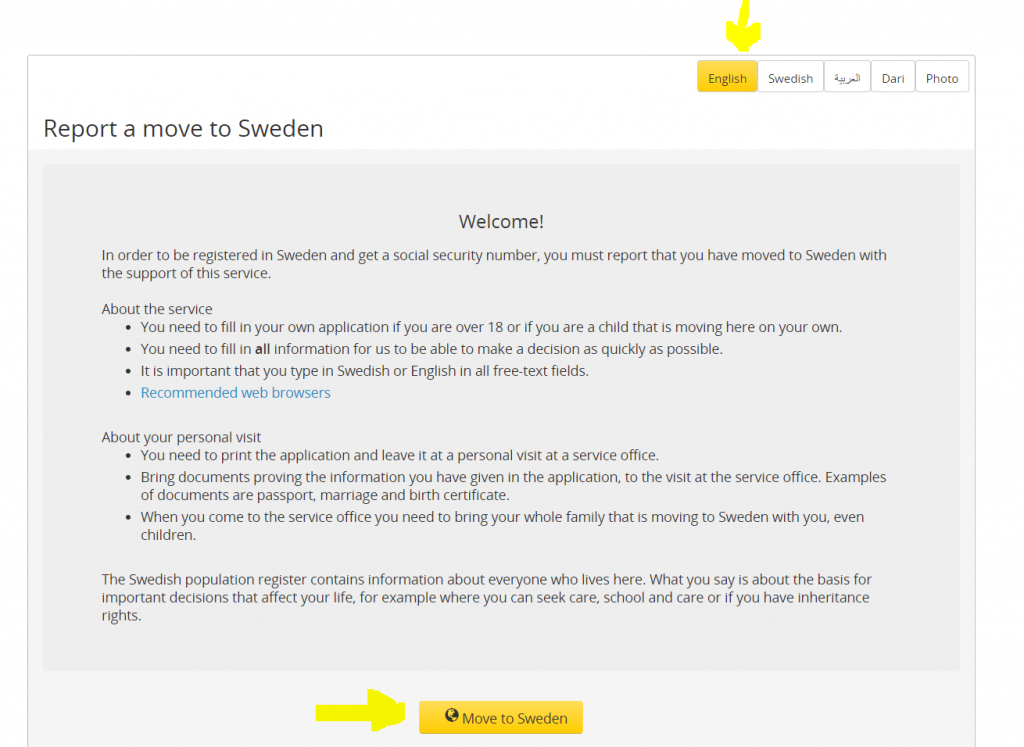 And then proceed on answering the corresponding fields: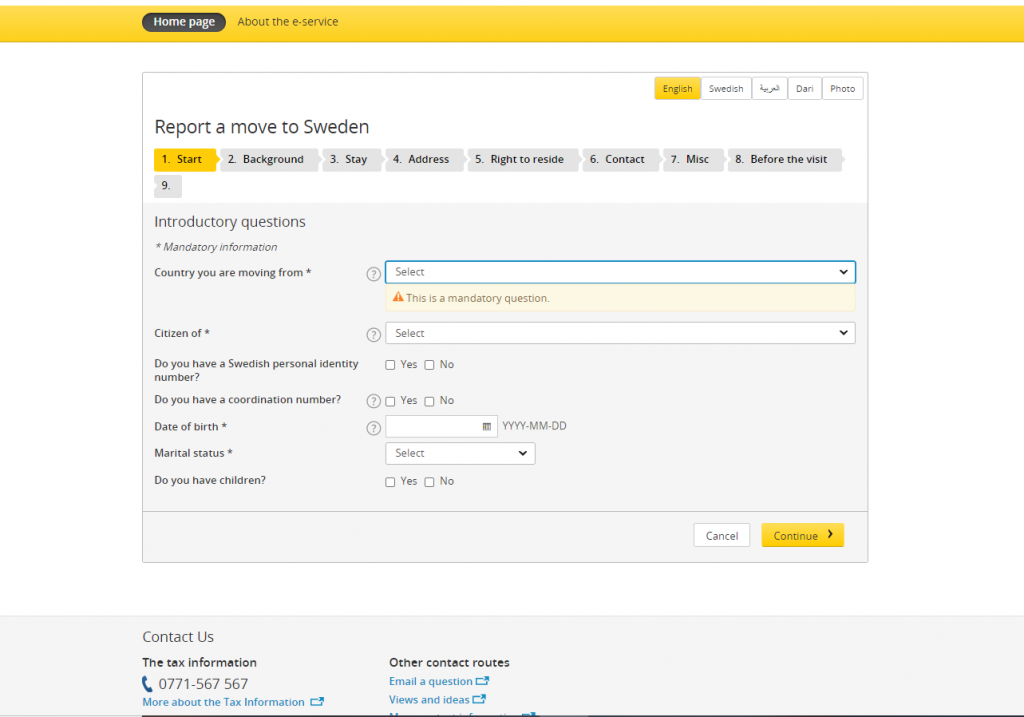 In applying for a personnummer, you don't need to have a scheduled appointment with Skatteverket. From our experience, once we got our resident permit card, my husband and I went to the Skatteverket office in Malmo nearest to us located at Kattsundsgatan 7 and we alighted on the nearest bus stop station which is Djaknegatan.
Once we got there, we waited on a specific queue and then we were directed to the general information desk. We told the staff that we'll be applying for a personummer and they gave us a form that we had to fill-out. Honestly, we actually didn't process the form online. The form given to us was written in Swedish so we had no choice but to use our best buddy here in Sweden which is Google Translate. They need to have a printed application form. So if you have an access to a printer, I would definitely suggest that you just fill-out the form online as you have the capability to choose the language. If you don't have access to a printer, you can fill-out the form and print the application form in the service office. We also had to go outside because the standing tables were located there to fill-out the necessary application forms. Once done, we informed the security guard and directed us again to the reception staff where they double-checked the forms and then gave us a queue number.
Once our number came up, we went to the assigned desk and presented our passports, the printed copy of our Decision Letters, our resident permit cards and also the original copy of our marriage contract and PSA-certified marriage certificate (NOTE: aside from the PSA/NSO-certified marriage certificate, we presented them the original marriage contract that we signed at the church on the day of our wedding. What happened was I initially gave them the PSA/NSO-certificate however they thought that we just printed it out on our own. So when I gave them the original marriage contract that had our original written signatures, the personnel accepted both). She got up from the desk and I believe they scanned our documents for their files. She entered some information on her computer and once done, she told us that if we're approved that we can expect a letter from them indicating our personnummers. We were advised that the processing normally takes 2 – 12 weeks. We went to apply last October 2 and after 16 days, we received the letters last October 18 indicating our own personnummers, yay! It's actually formatted with your birthday first and then followed by 4 other numbers. (YYYYMMDD-xxxx). Next step for us here is to apply for a Swedish ID card. We actually applied for it already and will share that to you on a different post. 💟
Be grateful and kind,
websynne