TRAVEL DATE TO BORACAY (March 2017)
Going from Boracay island is fairly easy. With us staying in Astoria Boracay Station 1, the staff were kind enough to help us hail a tricycle and assisted us with our luggage. Good thing we only had carry-ons so hiring a tricycle was just fine with us. If you've got a lot more baggage, you may ask your accommodation or hotel the best means of transportation on your way to Caticlan airport. On our end, we just asked the tricycle driver to bring us to Cagban Jetty port. Although it was kind of a bumpy ride, it was just fine with us as we get to have a small road trip in the province.  We paid P120 for the fare coming from our hotel, that's actually for the entire ride having 2 passengers.
Upon arriving at the jetty port, we paid the following fees:
a) Boracay Express ferry (sailing time is 10 mins more or less ;  24/7 non-stop operation at both Caticlan & Cagban jetty ports)
***The good thing about them is that they have a scheduled time of departure every 20-30 minutes or so without waiting for the entire ferry to be filled. As compared to other pump boats, they would wait for a certain number to fill up their boats before they can depart the port and if you're in a hurry to catch your flight, this might be a concern for you. You may check their official website here.
Amount: P150 for two people  (P75 /head for a one-way fare)
b) Terminal Port fee
Amount: P200 for two people  (P100 /head)
Upon arriving in Caticlan port, we hired another tricycle to bring us to the airport and paid P50 for the entire ride.
Below are photos taken inside Boracay Express ferry. =)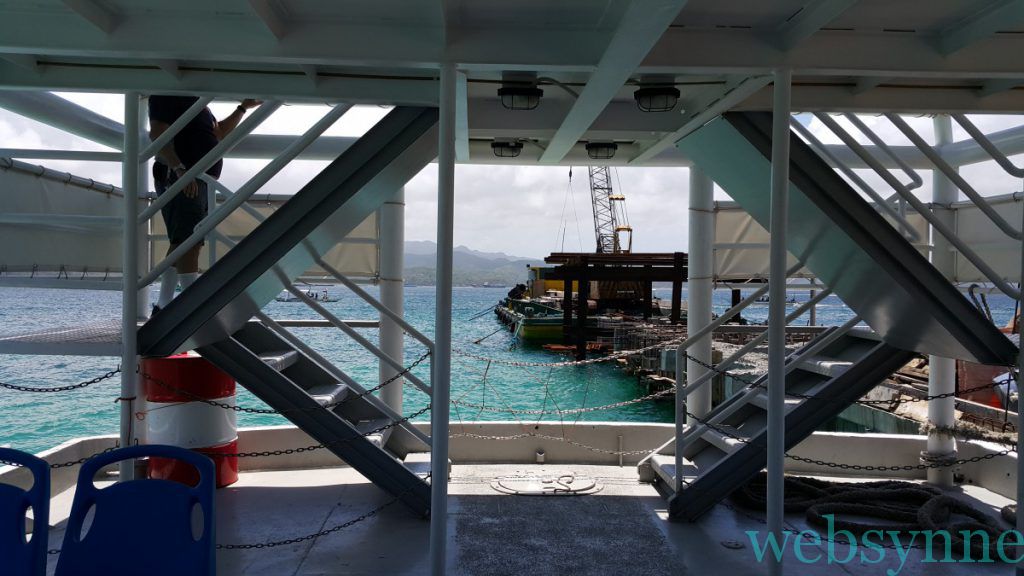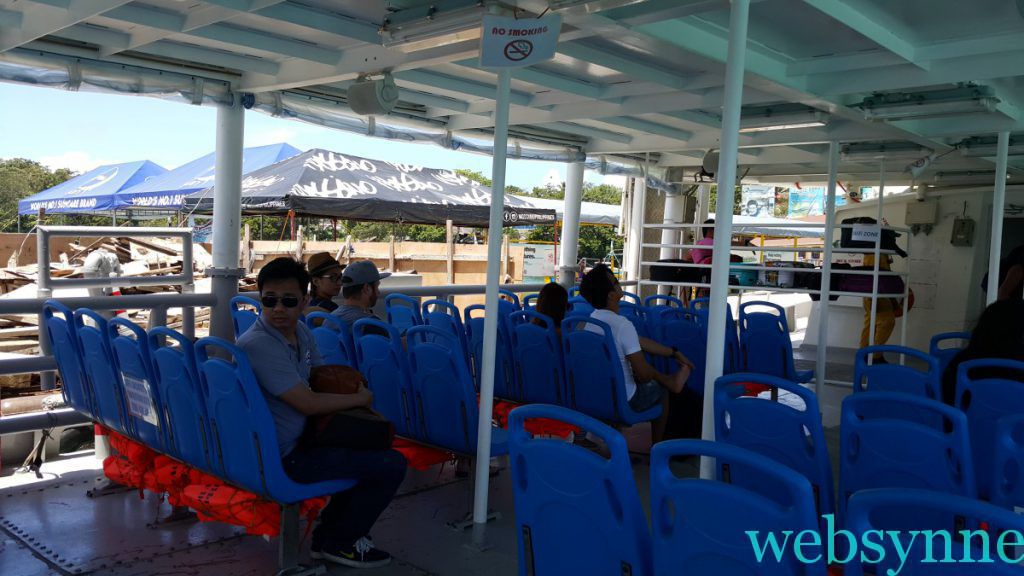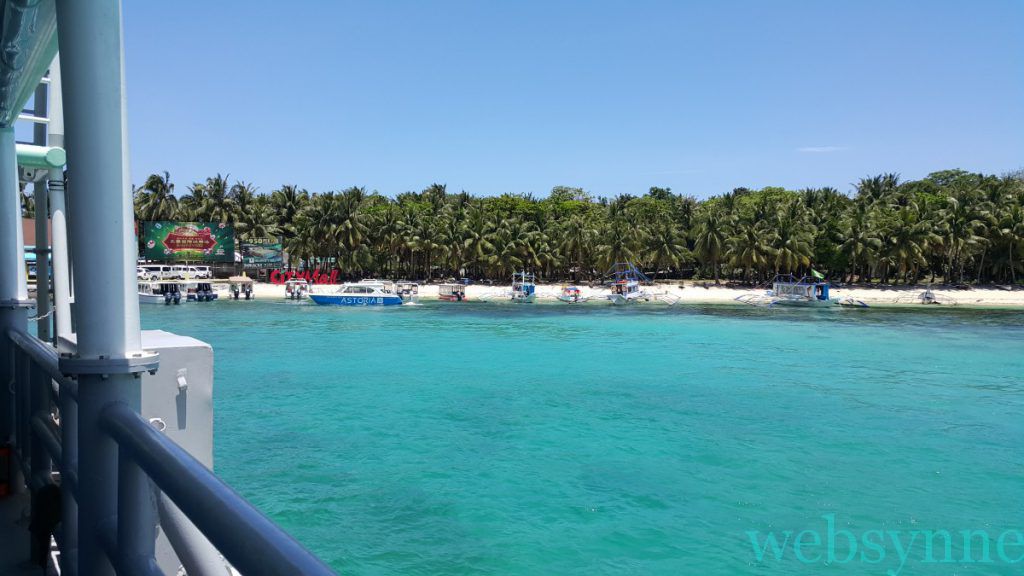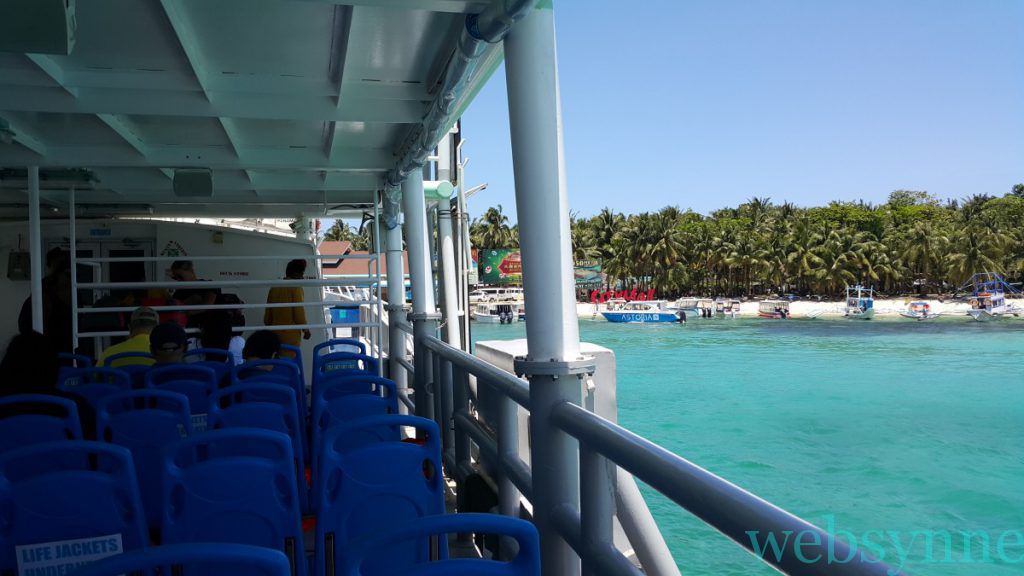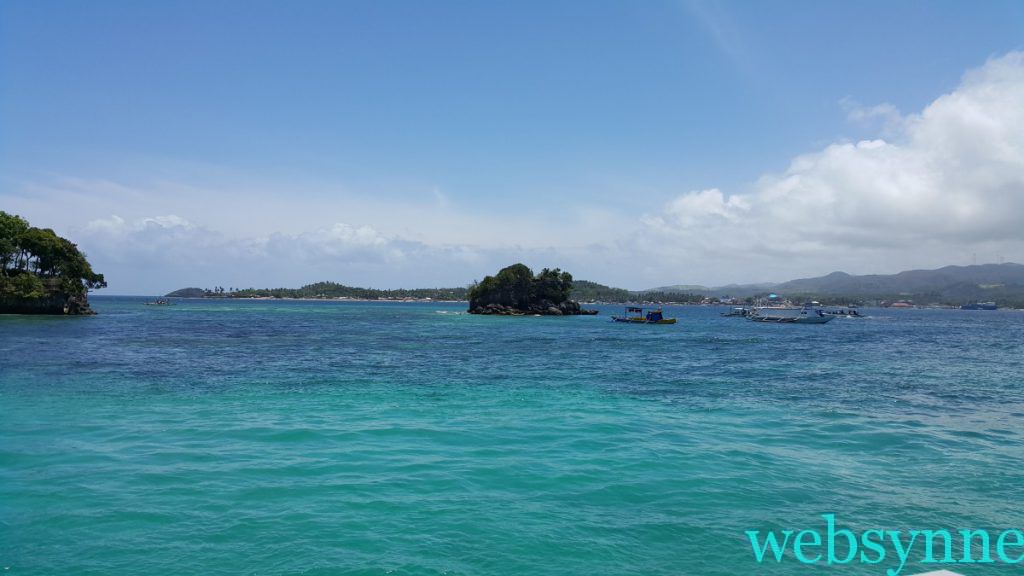 Be grateful and kind,
websynne